Computer Lab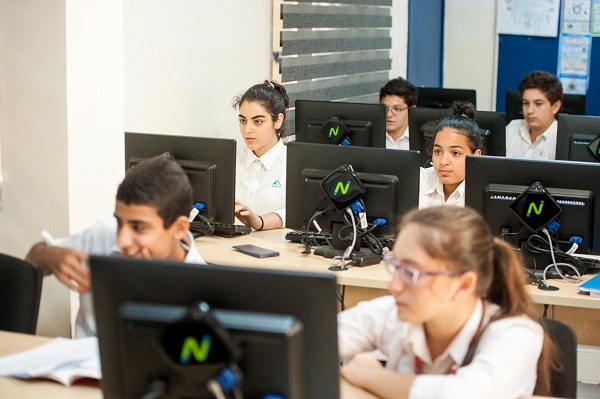 The ARIS Information and Communication Technology Department aims primarily at guiding students towards a clear understanding of Information Technology, developing and refining the skills of digital literacy essential in the contemporary work environment, and instilling an enthusiasm for computing, programming and networking in both theory and practice.
A significant aim is that every student acquires, develops and refines IT skills to the extent that exercise of such skills becomes instinctual. Thus the student's attention becomes sharply focused on the learning objectives, rather than on the means necessary to achieve them.
We currently have two computer labs to cater to the needs of the ever-growing sophistication in Information Technology. All the ARIS systems are networked with internet access and are fully protected and monitored for safety and security.
The ICT syllabi appropriate to Key Stage 3 (per the British National Curriculum) are covered in Years 7-8. Older students in Years 9-11 work towards the International General Certificate of Secondary Education (IGCSE) ICT examination. The Primary School department uses the new (2014) computing curriculum which introduces students to programming at an early age.
There's never a dull moment in our lessons.