About Primary Years Programme (PYP)
The PYP promotes an international perspective that recognizes and welcomes the diversity of student experiences and backgrounds. A PYP school strives towards developing an internationally-minded person who demonstrates the attributes of the IB learner profile.
The core curriculum is taught by the class teacher while Art, Music, French, Arabic, Hindi, ICT and Physical Education are taught by specialist teachers. Information Communication Technology (ICT) is integrated into all aspects of the curriculum.
Units of Inquiry
We use an inquiry-based approach where our teaching methods build upon individual understandings, knowledge, and interests, emphasizing how to learn and how to delve deeper while developing critical thinking skills. The units of inquiry make up the programme of inquiry and are developed under the IB's transdisciplinary themes, making learning for understanding more effective.
Each unit of inquiry allows the students to explore key concepts such as:
Form: What is it like?
Function: How does it work?
Reflection: How do we know?
Concepts are big ideas that children inquire into to ensure that they understand what they are learning. Concepts such as change, migration and survival drive units of inquiry, while concepts such as motion, rhythm and pattern drive single subject teaching at ARIS.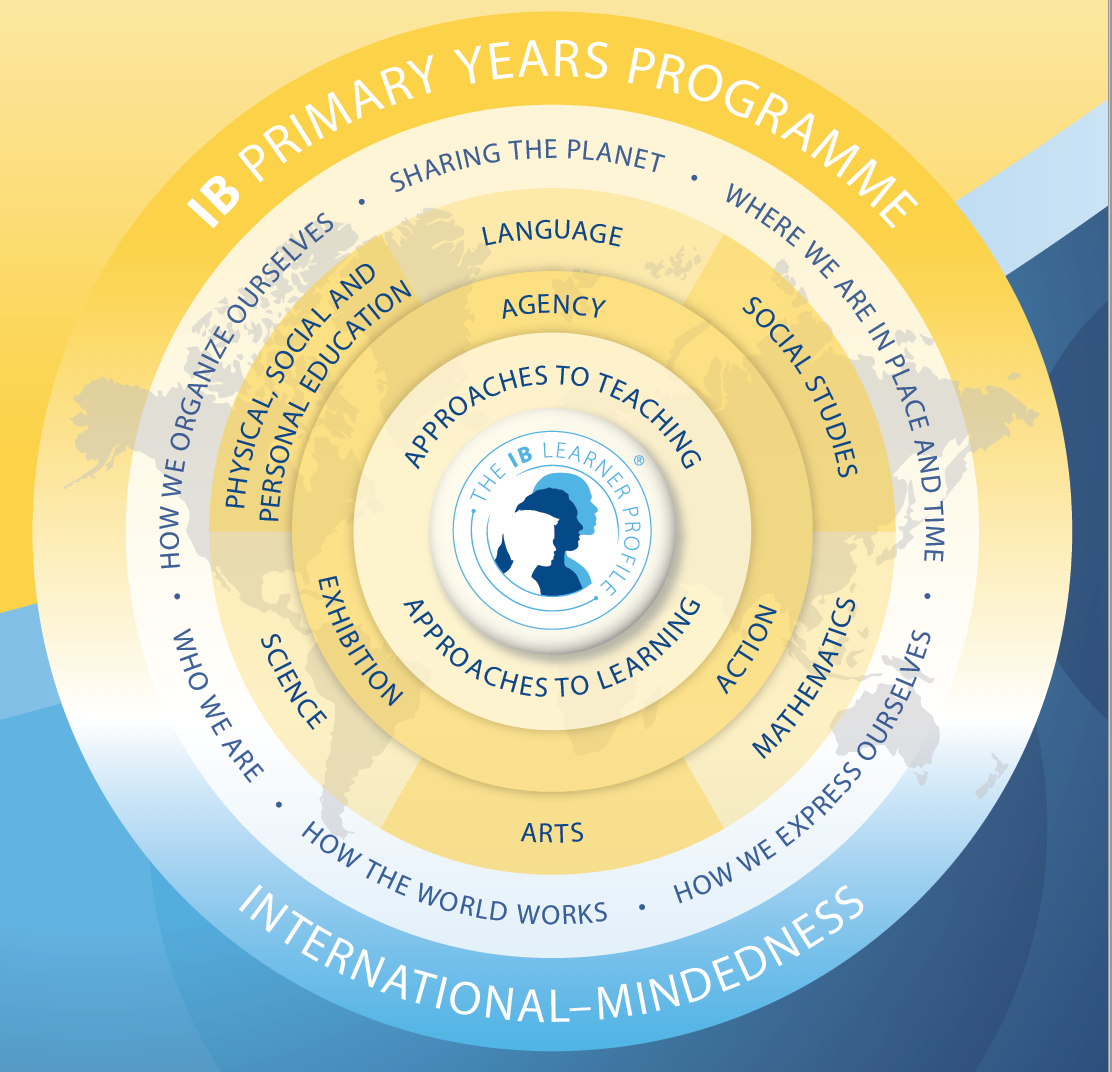 Essential Elements
The PYP curriculum gives students the opportunity to take an active role in their learning and is based on five essential elements:
concepts
skills
knowledge
attitudes
action
ARIS also recognizes that knowledge is an important part of the curriculum. Students will gain knowledge of the transdisciplinary themes outlined above as well as the single subjects described on this page.
The PYP also requires the development of transdisciplinary themes that transcend the individual subject areas. These include thinking, communication, social, research and self-management skills.
In addition, students are encouraged to apply all that they have learned by taking action, not only in the School community but also in the wider world. Effective action is voluntary and involves the students in exercising their own initiatives and taking on responsibilities to eventually become global citizens.