Secondary Level 1 IBMYP 1-3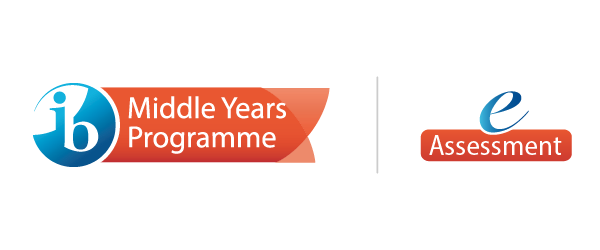 (Years 7, 8, and 9)
IBMYP SUBJECT CHOICES
ARIS's Core Purpose is "inspire, empower and transform for a better world". The IBO Mission Statement focuses on developing students "who help to create a better and more peaceful world through intercultural understanding and respect".
In Year 9, MYP 3 students will make their subject selections for the courses they would like to study in MYP 4 & 5. The curriculum in MYP is designed to be rigorous, relevant, and international-minded and promote the development of Principled students. This is not an easy decision. Your support is vital to ensure your child makes the appropriate decisions.
At ARIS, we are opting to implement the IBMYP eAssessment at the end of Year 11 (MYP 5) for all our students as it provides a highly recognized and valued qualification that is accepted for Secondary School transfer or University Acceptance in many places around the world. The IBMYP eAssessment is an external examination regulated by OFQUAL(UK). This international qualification guarantees schools, students, parents, universities and government bodies that MYP eAssessments are fair, reliable and accessible. Our MYP 4 & 5 Curricular Programme not only prepares ARIS students for the eAssessment, but it is also designed to help prepare students for entering the IBDP in Years 12 & 13. Our course selections mirror subjects students can select in the DP Programme.
At ARIS, all MYP Students are expected to take at least one full year of a course in each of the 8 Subject Groups. We are providing you with an MYP Subject Group Course Description Handbook; we encourage you to read through the Handbook better to understand options for some of the Subject Groups. In addition to enrolling in 1 Subject per Group, students may select a second subject from 1 or more groups; the second subject may be limited by the subject combinations that will be taught simultaneously.
History (Group 3) OR Physics (Group 4)
Geography (Group 3) OR Chemistry (Group 4)
Economics (Group 3) OR Biology (Group 4)
We will have a consultation session to help you and your child select the courses that best suit their interests, passions, and future endeavours (at University and beyond). ARIS reserves the right to amend the programme of study if the student's performance necessitates it.
It must also be emphasized that the IBMYP Programme is not only a rigorous academic programme, but also aims at developing the whole person. The school expects a full commitment to designing and implementing the Personal Project in MYP 5, to Service as Action throughout the entire IBMYP Programme, and to co-curricular activities to help students achieve a Balanced Educational Experience. MYP Subject Groups Course Descriptions
MYP Service as Action
1- All MYP Students will be assigned a Service Action (SA), Advisor.
2- Students start by doing a personal inventory: passions/interests, skills (things people are good at through the learning process), and talents (inborn things people are good at). In addition to students reflecting on this personally, we have classmates share what they believe are skills and talents for each other.
3- Students are introduced to the 5 Stages of Service Learning (Investigation/Research, Preparation/Planning, Action, Reflection, Demonstration/Communication - not only are they given a summary, but each class has the opportunity to be involved in activities and discussions to help them understand the five stages.
4- Students are introduced to the four types of Service (Direct, Indirect, Research & Advocacy) with a discussion and activities to help students understand each type.
5- In each MYP Subject Group in each MYP Year Level, at least one academic unit will include a Service as Action component. Teachers are encouraged to have the students use the five stages of Service Learning for Unit Service as Action Projects.
6- Besides Service Learning embedded in the curriculum, ARIS will offer Wednesday After-School Service Trips to allow students to engage with Community Members; Wednesday Service Projects are developed with the Communities we work with and by ARIS MYP and DP students.
7- Some co-curricular activities can count as part of the SA profile for MYP students as long as they are actively engaged in service during the activity.
8- Students may propose additional service projects for Saturday or holiday experiences using the MYP SA Project Proposal form. This form must be submitted via Google Docs to their SA Advisor and the SA Coordinator for approval at least six weeks before the proposed SA event.
9- SA Advisors will meet with and monitor MYP student SA progress.
10- MYP students will maintain a record of their SA (both in Academic Classes and as part of the co-curricular program) on ManageBac.
11- MYP students will do authentic reflections after an SA experience or event on ManageBac.
12- All MYP students must participate in at least 2 Wednesday or Saturday SA Experiences per semester.