Upper Secondary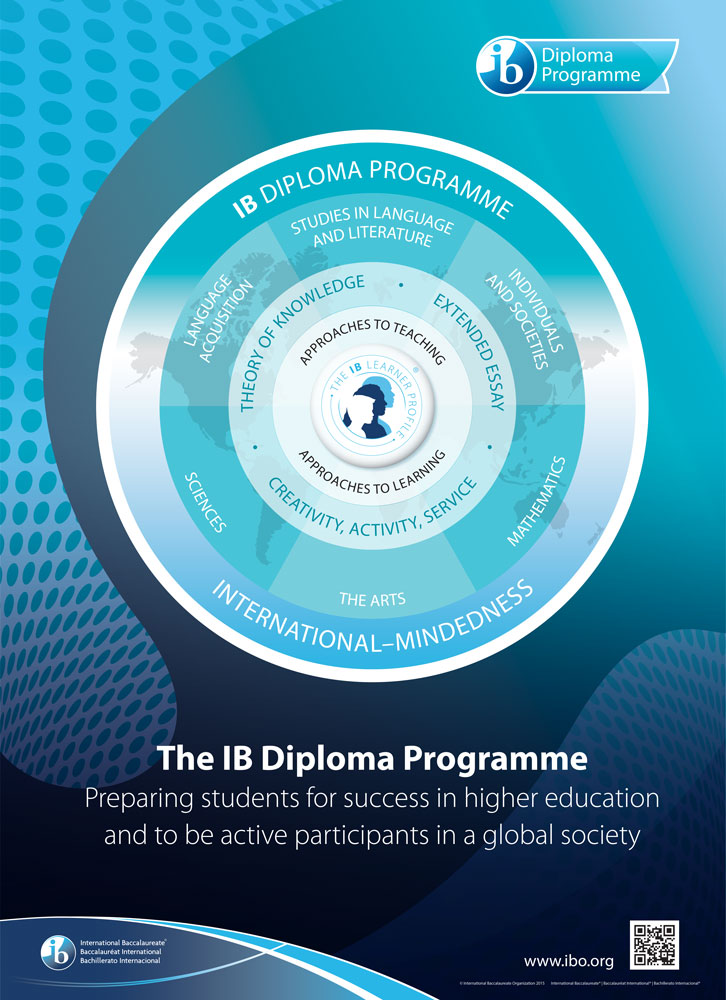 (Years 12 and 13) IB Diploma Programme
Overview
Since August 2015, Al-Rayan International School has offered the International Baccalaureate Diploma Programme (IBDP) in Years 12 and 13. ARIS is an IB World School.
The Diploma Programme enjoys a high level of respect and recognition among the world's higher education institutions. For students, success in the DP often results in advanced standing, course credit, scholarships, and other admissions-related benefits at many universities. The DP is academically rigorous and noted for its high academic standards, its commitment to service, and for creating international-mindedness through understanding multiple perspectives.
English Language and Literature
Self-taught Languages
Group 2: Language Acquisition
Arabic B
French B
Spanish (SL)
Spanish ab initio
Group 3: Individuals and Societies
Economics
Geography
History
Business Management (SL)
Courses offered online through Pamoja ONLY
Philosophy (SL)
Psychology (HL or SL)
Business Management (HL)
*Registration of online courses come with an additional fee per year
Group 4: Experimental Sciences
Biology
Chemistry
Computer Science (SL)
Physics
Environmental Science and Society (ESS) (SL)
Group 5: Mathematics
Analysis and approaches (HL or SL)

Applications and interpretation (HL or SL)

*AA is for students interested in mathematics, engineering, physical sciences and some economics.

*AI is for students interested in social sciences, natural sciences, medicine, statistics, business, engineering, some economics, psychology, and design.
Group 6: The Arts
CAS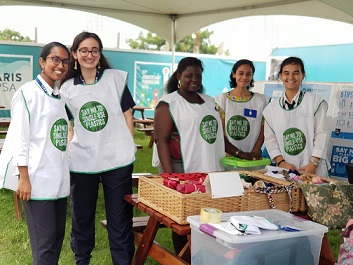 1. All DP students must do CAS throughout the 1st 18 months of their program (from August in DP1 through December in DP2).
2. All DP students must have "Balanced" CAS experiences in all 3 strands
3. If students do one-off CAS experiences (ushering, going on one Wednesday CAS Trip, doing 1 CAS art experience; participating in a single non-school sports day event), it only will count as part of their CAS towards that specific strand. Students must either have multiple experiences in a particular strand or one experience that lasts over a prolonged period of time.
4. Students must fulfill all of the CAS Learning Outcomes at least twice.
Identify own strengths and develop areas for growth
Demonstrate that challenges have been undertaken, developing new skills in the process
Demonstrate how to initiate and plan a CAS experience
Show commitment to, and perseverance in, CAS experiences
Demonstrate the skills and recognize the benefits of working collaboratively
Demonstrate engagement with issues of global significance
Recognize and consider the ethics of choices and actions
5. Students must do at least 1 CAS Project in each of the 3 strands during their DP Program. A project should include at least 2 CAS strands and where planning and implementation for the Project must occur at a minimum over a month-long period.
6. When developing a CAS Project, students should use the 5 Stages of Service Learning in the Development of their Proposal and Project Implementation.
Investigation
Preparation or Planning
Action
Reflection
Demonstration
7. ALL CAS Project Proposals must be submitted via Google Docs to the CAS Supervisor and CAS Coordinator using the CAS Project Proposal Template; both the CAS Advisor and CAS Coordinator must approve the project before the student begins the work on it.
8. Students must get any CAS Experience pre-approved on ManageBac by their CAS Advisor or the CAS Coordinator prior to engaging in the CAS Experience.
9. After one-off CAS Experiences, students must upload an authentic reflection that addresses success and challenges meeting the Learning Outcomes, why the successes worked out, what students did to overcome challenges, what students would do differently the next time, etc. Reflections can be typed directly into ManageBac, handwritten and uploaded as JPGs or PDFs, uploaded as a Word Doc, uploaded as an Audio or Video Recording; uploaded as a photo spread with captions that address the requirements of authentic reflection.
10. For on-going projects, students must do at least 1 authentic reflection a week that addresses success and challenges meeting the Learning Outcomes, why the successes worked out, what students did to overcome challenges, what students are doing differently to overcome those challenges, etc. Reflections can be typed directly into ManageBac, handwritten and uploaded as JPGs or PDFs, uploaded as a Word Doc, uploaded as an Audio or Video Recording; uploaded as a photo spread with captions that address the requirements of authentic reflection.
11. Students can still successfully complete CAS even if they had a CAS Experience where they did not meet all their Learning Outcomes as long as they reflect upon why they were unsuccessful, AND they have completed CAS Experiences where the missed Learning Outcomes have already been successfully (or will successfully be) completed.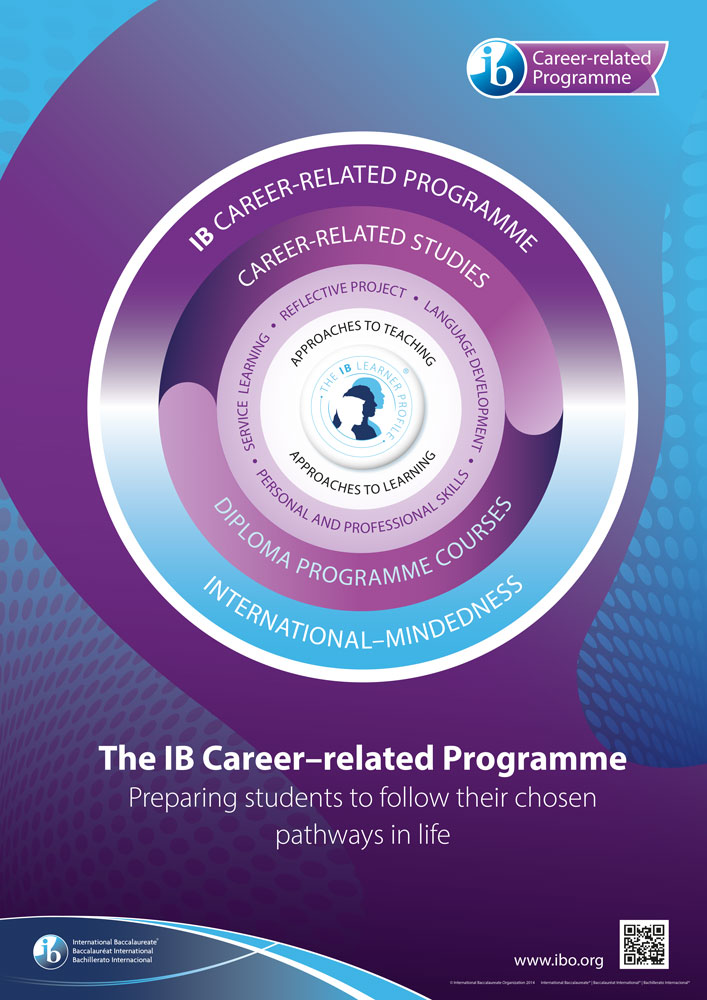 IBCP at ARIS Presentation

A Brief Introduction of IBCP at ARIS

Would you choose the IBCP again?
IB Career-related Programme (CP)
The International Baccalaureate® (IB) Career-related Programme (CP)
The Career-related Programme (CP) runs parallel to the IBDP, providing a more flexible, international framework for personalized learning while incorporating the values of the IB. This career-related education is geared toward students who want to specialize based on their unique talents, needs, and career aspirations.
Students in the IBCP are required to take a minimum of two IBDP subjects in order to have a strong theoretical understanding. This is coupled with more vocational and specialized elements of learning that provide practical knowledge and skills, through various sets of internships/apprenticeships. The IBCP is a great foundation for students who require specialized and lifelong skills for better competency in university and their future careers.
As an all-inclusive IB Continuum School, we believe in the provision of the best opportunities that match our students diversified needs and competencies. ARIS is now authorised to offer the IBCP, making us the first school in Sub-Saharan Africa to offer all four IB Programmes.
IBCP Pathways in ARIS
1- Business (with BTEC)
2- Engineering (with BTEC)
3- Hospitality Management (with BTEC)
4- Art and Design (with SCAD)
Minimum Requirements for IBCP programme:
1- 4 Core subjects (personal and professional skills, Service learning, reflective project, language development)
2- 2 DP programmes subjects
3- 1 career-related study (with BTEC or SCAD)
4- Workplace experience (during the course 3-5 days/year)
5- Internship (duration of 4 weeks in a relevant local or international company)

A key element of the International Baccalaureate® Career-related Programme (CP), the CP core enhances student's personal and interpersonal development, with an emphasis on experiential learning.
The CP core bridges the IB academic courses and the career-related study and provides students with a combination of academic and practical skills.
Four interrelated components form the core.

Personal and professional skills
Personal and professional skills core is designed for students to develop attitudes, skills and strategies to be applied to personal and professional situations and contexts now and in the future.
In this course, the emphasis is on skills development for the workplace, as these are transferable and can be applied in a range of situations.

Service learning
Service learning is the development and application of knowledge and skills towards meeting an identified and authentic community need. In this research-based approach, students often undertake service initiatives related to topics studied previously in their academic disciplines, utilizing skills, understandings and values developed in these studies.

Reflective Project
The reflective project is an in-depth body of work produced over an extended period of time and submitted towards the end of the CP. Through a reflective project, students identify, analyse, critically discuss and evaluate an ethical issue arising from their career-related studies. The reflective project is intended to promote high-level research, writing and extended communication skills, intellectual discovery and creativity.

Language Development
Language development ensures that all students have access to a language programme that will assist and further their understanding of the wider world. The ability to communicate in more than one language is essential to IB's concept of international education.
Language development encourages students to improve their proficiency in a language other than their best language.
For further information about the IB and its programmes visit http://www.ibo.org.
Year 12 Internal Assessment Deadlines
Year 13 Internal Assessment Deadlines