Mr. Daniel Kwame Gyan
Humanities Facilitator (Secondary)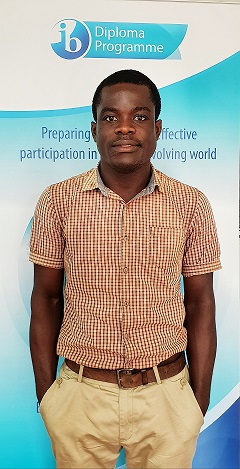 Daniel Kwame Gyan is an enthusiastic young manwith passion for young adults. He has a combined first degree certificate in Philosophy and History from the University of Cape Coast (UCC).
He is passionate about raising learners with a passion for thinking critically both in and out of the box. He has a great love for teaching the Theory of Knowledge and History and making them interesting for learners. He agrees with Eric Hoffer when he said, "In times of change learners inherit the earth; while the learned find themselves beautifully equipped to deal with a world that no longer exists." This, he believes should be the motive for learners since it will trigger the creative and adaptive abilities in them to remain relevant every season. He believes that History is the only living, however, past subject. Since one can only understand and appreciate the world around him only when he/she is able to relate well with its past occurrence or how it was developed.
Mr. Gyan joined ARIS in late 2018, having taught the National curriculum for 6years, IGCSE, IBDP History and IB Theory of Knowledge in an international school for almost 3years. He is currently teaching MYP, IBDP History and IB Theory of Knowledge. At leisure, he loves to research, to keep fit and to engage his mind in problem-solving.
He is proud to be a part of ARIS faculty and the Humanities department.