ARIS Hosts the Edulearn Ghana Cube Championship 2020!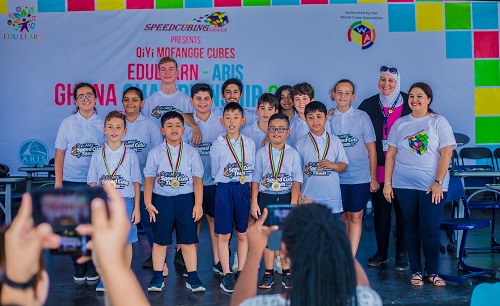 The 2nd Edition of Ghana's only Speed Cube Championship took place on the 8th and 9th of February 2020, at Al-Rayan International School!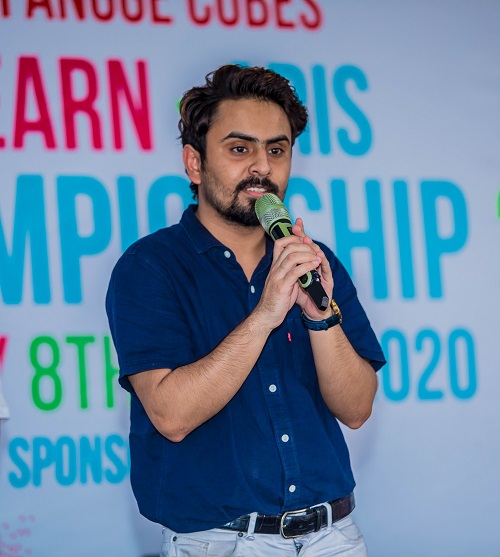 Organizers of the event, EduLearn Ghana, put together this competition to bring together participants from all around the country and even outside the country to compete in solving the Rubik's Cube. This year's event was much grander and bigger than the previous one as over 80 participants were in attendance!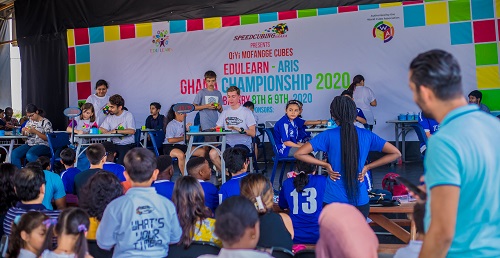 ARIS presented her Senior and Junior Speed Cube Teams whose performances were as inspiring and empowering as it could get. Other schools, such as Lincoln Community School, Roman Ridge School, Ghana International School, and many other schools had students representing them. This event was for all ages, and even students from the Kwame Nkrumah University of Science and Technology participated.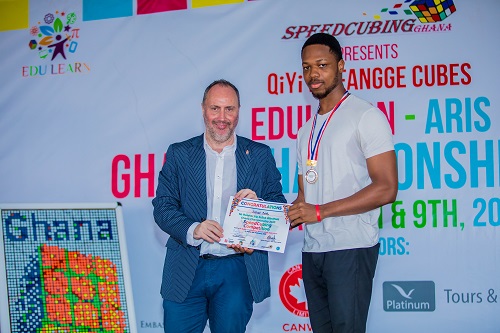 The event also had a delegate from the World Cube Association, attend and participate. The various events that took place included, 3x3, 2x2, 4x4, Megaminx, Pyraminx, Skewb, 3x3 blindfolded, and 3x3 one handed! Sponsors of the event included the Hungarian Embassy, Platinum Tours & Travel Ltd and CanWest!
Fun Fact: Did you know the Rubik's cube was invented by Hungarian professor and architect Erno Rubik in 1974?
Speeches were delivered by the Hungarian Ambassador to Ghana, His Excellency Andras Szabo, and the Director of Al-Rayan International School, Dr. Fatma Odaymat, on the importance and benefits of the Rubik's Cube in general, and the Ghana Cube Championship.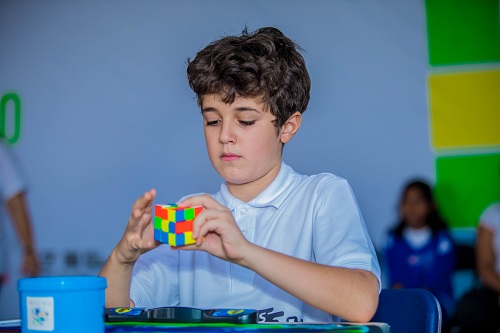 At the end of the two day event, Malek Hamoui, Captain of the ARIS Primary Speed Cube Team broke 3 National records, in the Megaminx, Pyraminx and Skewb Competitions! In addition, a Nigerian student of the Kwame Nkrumah University of Science and Technology, Arinze Owoh, swept away all the top prizes for the absolutely inspiring performances he gave at the event!
As a school, Al-Rayan seeks to bring out the greatness in everyone, in every field, and the Speed Cube championship was a perfect way to inspire and empower our current cubers and future cubers, and also to transform them for a better world!