Why ARIS?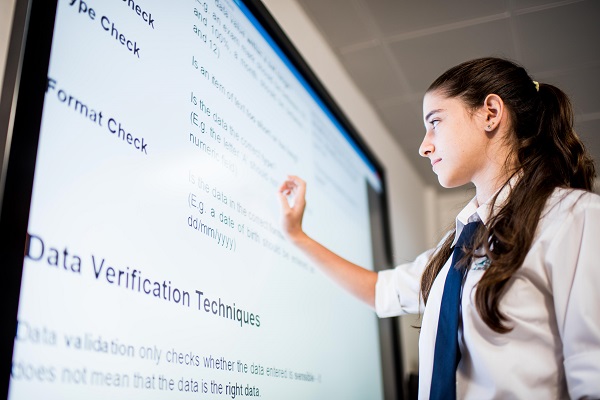 Al-Rayan International School (ARIS) was established in September 2003. We are a mutually supportive and forward-thinking community. Our mission focuses on providing world-class standards in education. The combination of our inclusive (rather than elitist) admissions policy with our internationally orientated curricula is an ideal framework for achieving all-around excellence. Students are supported wherever and whenever support is needed, and at the same time challenged to achieve their maximum potential.
ARIS is an authorized Primary Years Programme (PYP) school, authorized April 2016. In May 2019 we were authorized to offer the Middle Years Programme (MYP). In May 2015 we were authorized to offer the full IB Diploma Programme (IBDP), completing the final two years of the students' secondary level education, prior to university. Step by step, as practitioners of the IBDP, we are now realizing the enormous potential it has for our students and their future lives.
We are committed to inspiring students to attain their fullest potential through a broad-based curriculum that promotes critical thinking, fosters self-motivation, and encourages self-development.
We are dedicated to the upbringing of creative, resilient, independent and socially responsible young people having the knowledge and skills necessary to be active contributors in the global community. Within a caring, multicultural and inclusive environment, the school is committed to instilling in each student a desire to learn, to take appropriate risks in venturing new ideas, to accept personal responsibility, and to face challenges with optimism and determination. It is our task to keep the welfare and wellbeing of our students at the forefront and to provide them with a morally sound learning environment that is respectful of difference.
As a natural consequence of our inclusive policy on admissions, high-quality support programmes, tailored to individual needs, provide all students access to learning.
The ethos of the school, and the rules by which it governs itself are founded on respect, fairness, and trust--qualities which, we believe, are most conducive to young people's learning, wellbeing, and development.
To sustain this ethos, ARIS is fortunate to have highly professional and dynamic teams of educators, who are committed to finding fulfillment in their work and to continuous learning and development.
We strongly encourage our students to learn foreign languages, exposing them to different cultures and different linguistic systems, and thereby enabling an informed awareness of diversities and similarities in the global community. We currently offer Arabic, English, French, and Hindi. We also provide Arabic Language classes on Saturdays. This latter programme caters for more than 120 students from other schools in Ghana.
Equally, we encourage students to recognize and grow from their own cultural roots. We believe that intercultural understanding and interpersonal competencies are essential to modern life and that learning from others is an integral part of forming one's identity.