Mme Alpana Mukherjee talks with UCC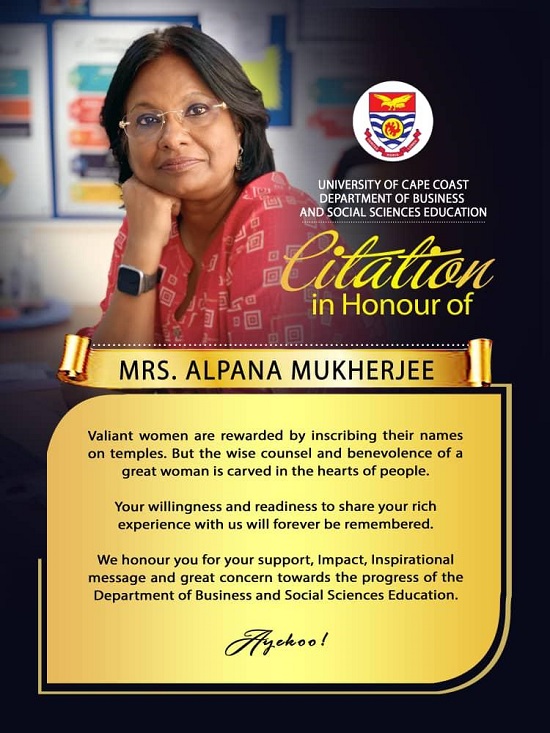 Congratulations are in order for Secondary Head of School, Mme Alpana Mukherjee, who gave a successful talk to students of the University of Cape Coast Department of Business and Social Sciences Education.
The talk was focused on How to plan a Hybrid Classroom.
We are proud of you Mme. Alpana for showing that the journey of Inspiring, Empowering and Transforming transcends the confines of our walls at ARIS. We are here to transform the whole world to be a better place.