PSA Connects! Parent Destress Yoga Session with Eli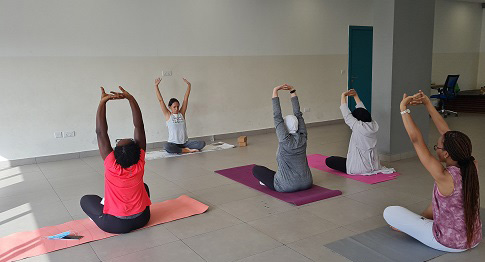 Today, the PSA held a yoga session in the Primary Gym, for parents.
The goal of this session was to create a more relaxing environment other than a school meeting, where parents can meet and interact and get to know each other.
The session was led by Elisabet Casas, who took parents through the various yoga poses, and breathing exercises. There also was a session where the parents had time to interact and talk to each other.
It is important for sessions like these to take place, as it is imperative in the spirit of building the school culture! A big thank you to all the parents that attended!