From The Head of Primary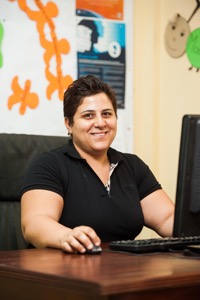 Welcome to the ARIS Primary School.

It is a privilege to have been appointed as the Acting Primary Head of the School, and I look forward to working with the ARIS community. ARIS is a school offering a continuum of learning through the International Baccalaureate (IB). Learning is a journey, and we are committed to and inspired by our core purpose to inspire, empower and transform our community for a better world. We are also proud to celebrate our diversity, innovation and continuous growth. ARIS strives for personal wellbeing, and creates a supportive and inclusive community.
The PYP aims to advance students through the attributes of a defined learner profile. The teaching approach is based on fostering inquiring, knowledgeable and caring young people. The PYP programme gives students advantages by building their critical thinking skills and nurturing their curiosity and ability to solve complex problems.
Students transition through the stages of personal and academic improvement with consistent, coherent teaching experiences. In an increasingly changing and globalized world, our students are encouraged to learn to consider both local and global contexts.
Our teachers and staff are focused on the emotional, intellectual and personal growth of each student.
We are fortunate to have a community of caring parents that are active participants and support our school and the learning community, and are committed to their children's education
Sincerely,
Evon Mattouk