Red Cross Field Training: Spine Injury
The Red Cross/Crescent Club members showed courage and dedication today during the field training.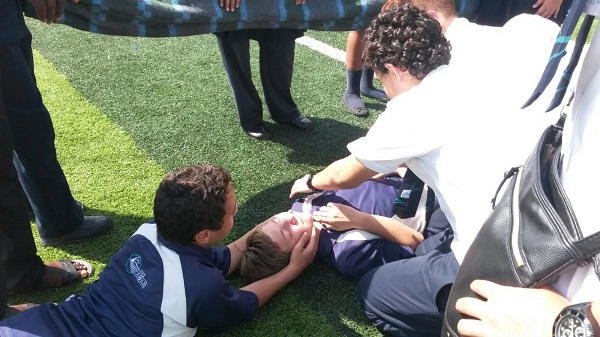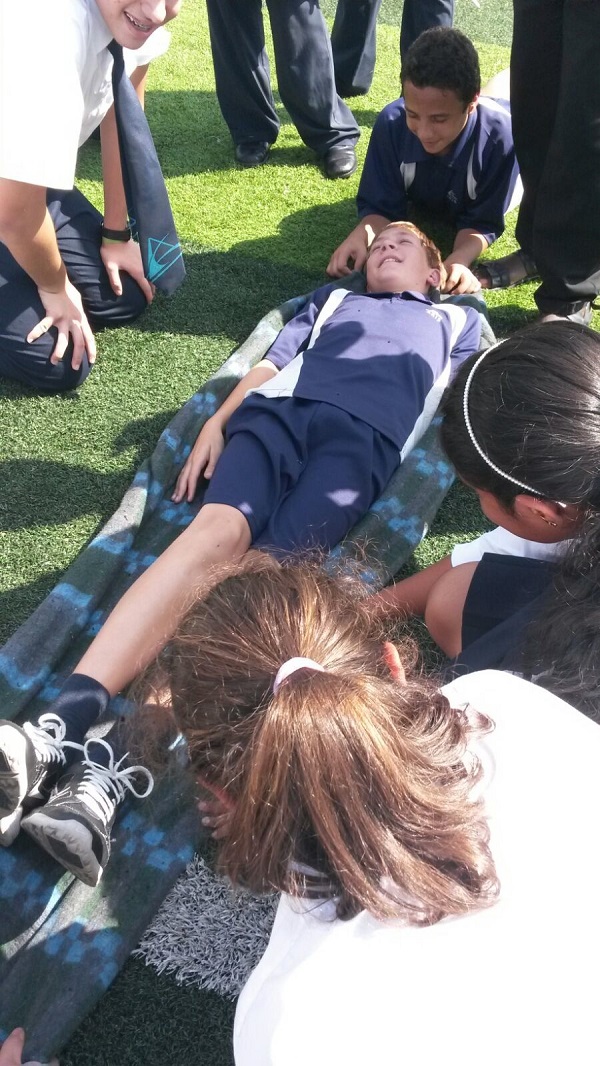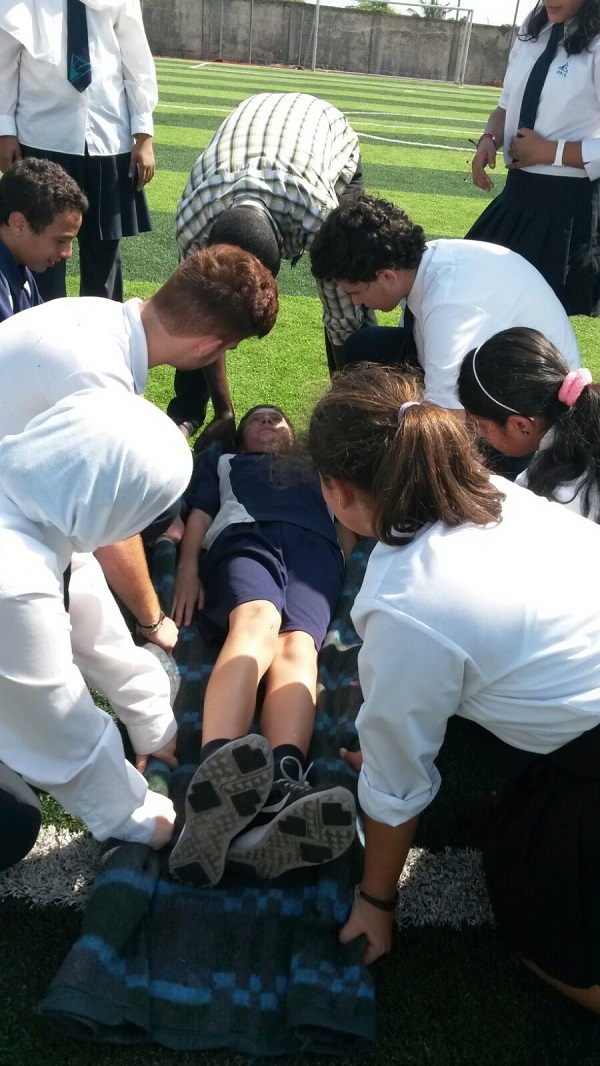 The training was focused on moving a person with a spine or neck injury.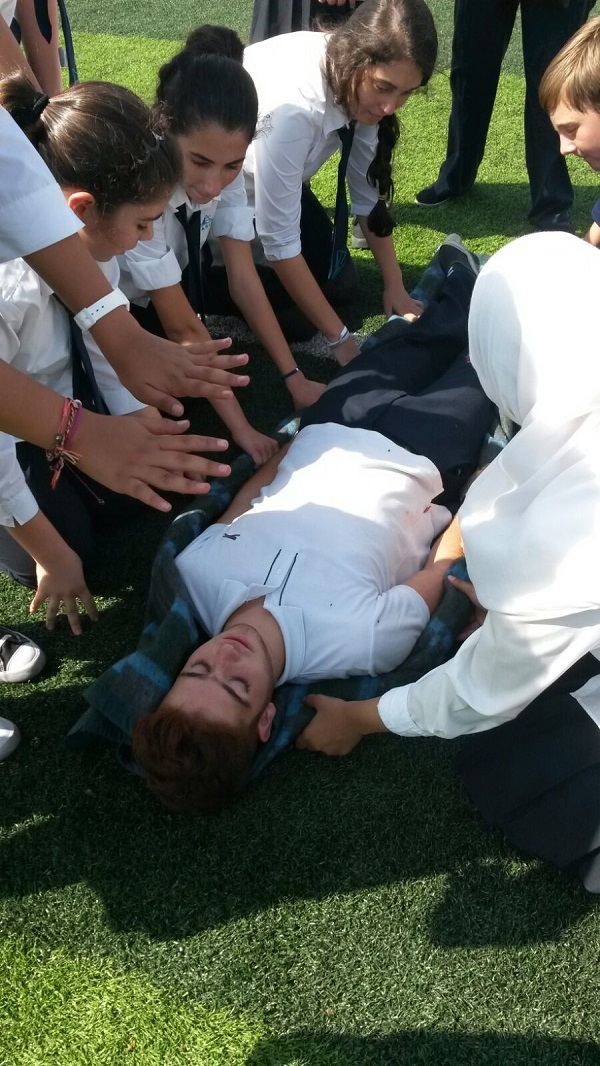 The students were able to overcome the fear, one of the most common factors that keep people from responding to such emergencies.The training gave these students the confidence they needed to take immediate action.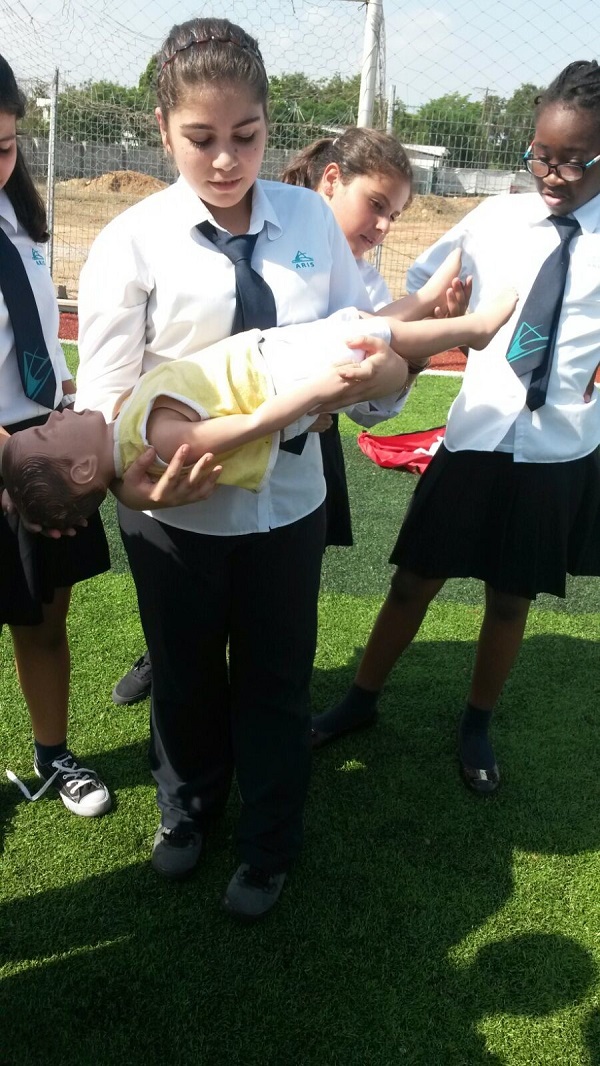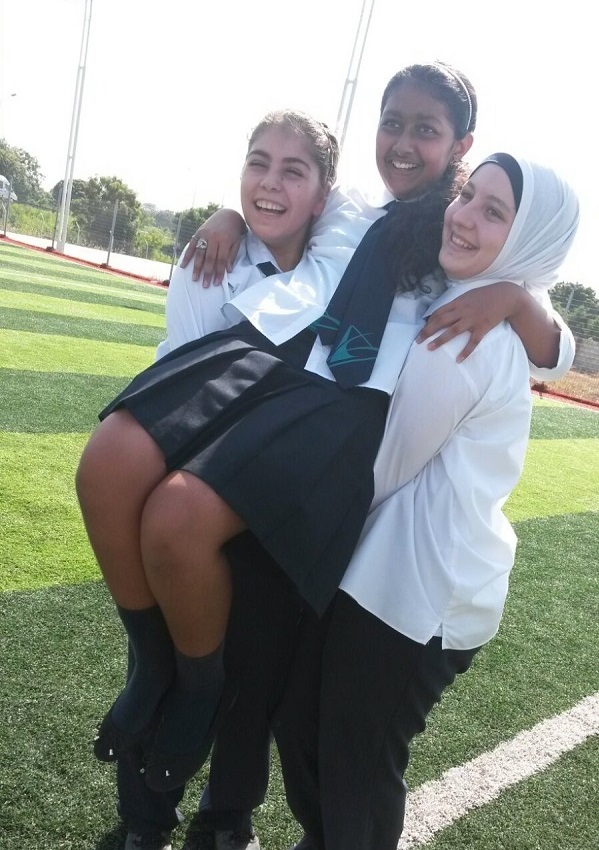 The students practiced the neck hold on each other, learning that the most important first-aid involved in a neck injury is starting with keeping the person still, and holding the head and neck to prevent movement.