ARIS PSA International Day 2018: Weddings Around the World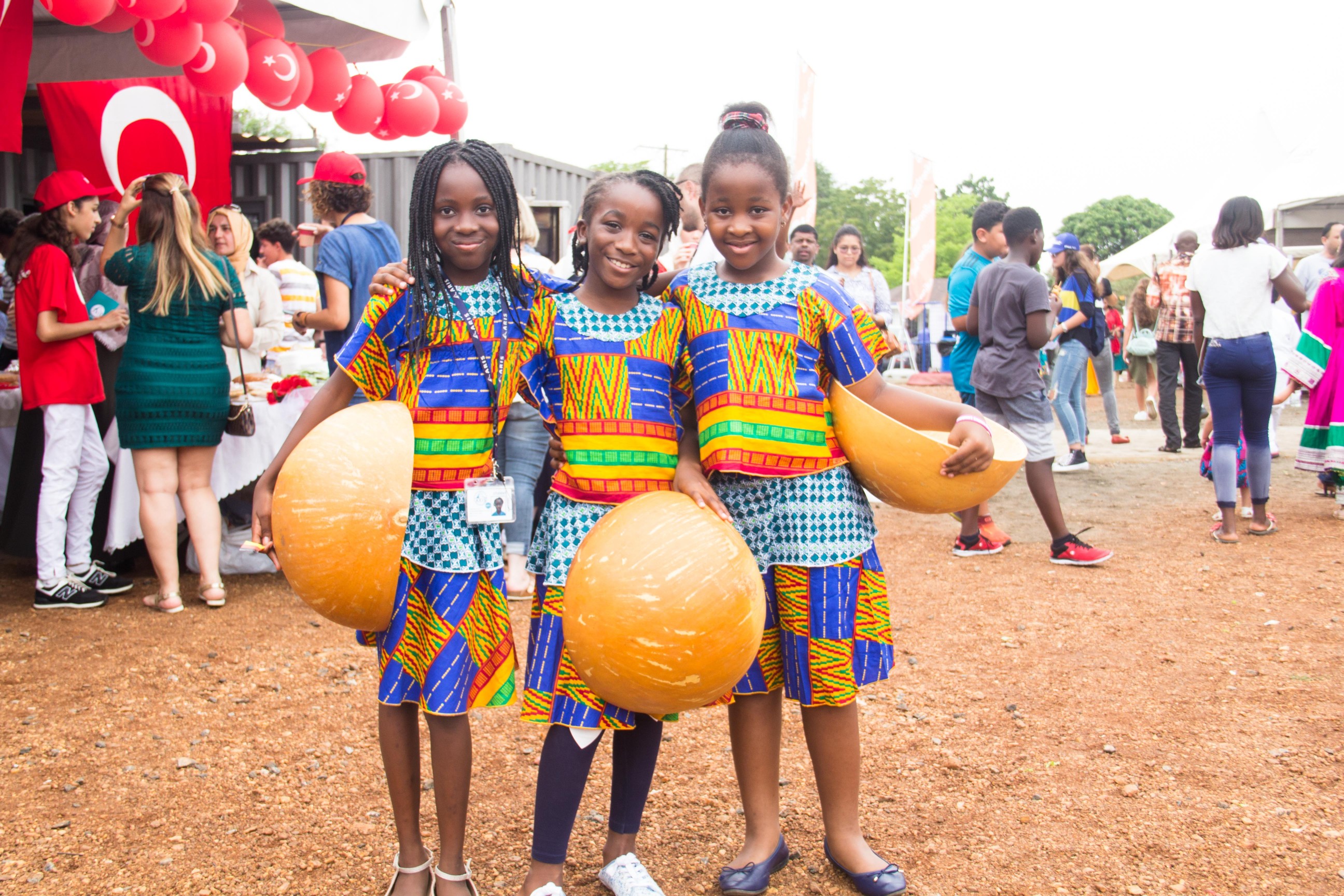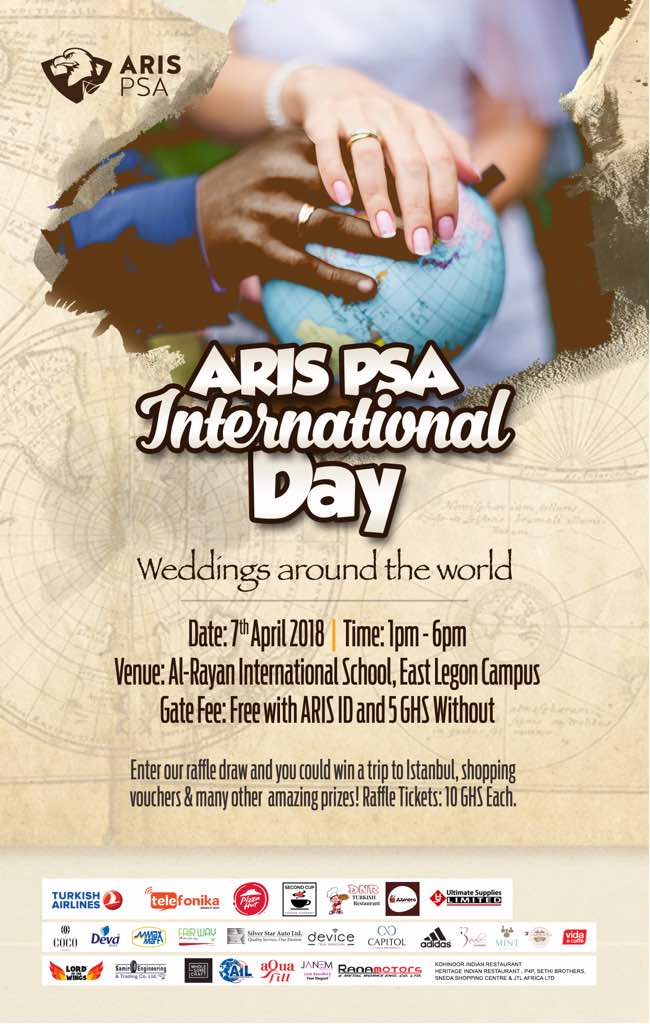 We are all prepped up for International Day tomorrow! Our multicultural community at ARIS has really come along full swing, with this year's International Day. There are over 40 different nationalities here, and we can't wait for the different foods, costumes and activities and much more. The theme is Weddings around the World, exciting to see the different colorful wedding attires. Not to forget the Raffles (10 GHC) to win amazing prizes.
Please note ARIS Students, Staff and Parents can enter free, the entry fee for others is 5 GHC. Don't miss it! See you there!