Symbolism - Year 7 Art Integration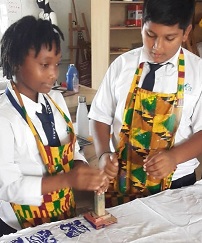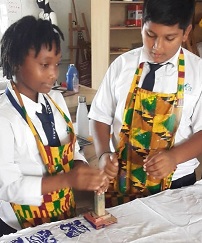 The IB learner profiles distinctive and important to develop students to become active lifelong learners who will become transformational instruments in our society. Students who are under the IB Programme are nurtured to become Inquirers, Knowledgeable, Thinkers, Communicators, Principled, Open-minded, Caring, Risk-takers, Balanced and Reflective.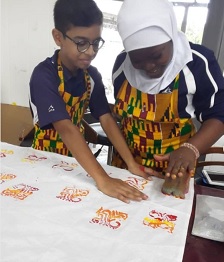 Inquiring into the key concepts of aesthetics, particularly Symbolism, our MYP 1 Year 7 students today, created some symbols to match the IB learner profile! They also made the stencils used to create these symbols!