Postcards from Portugal, ARIS Gymteam Ghana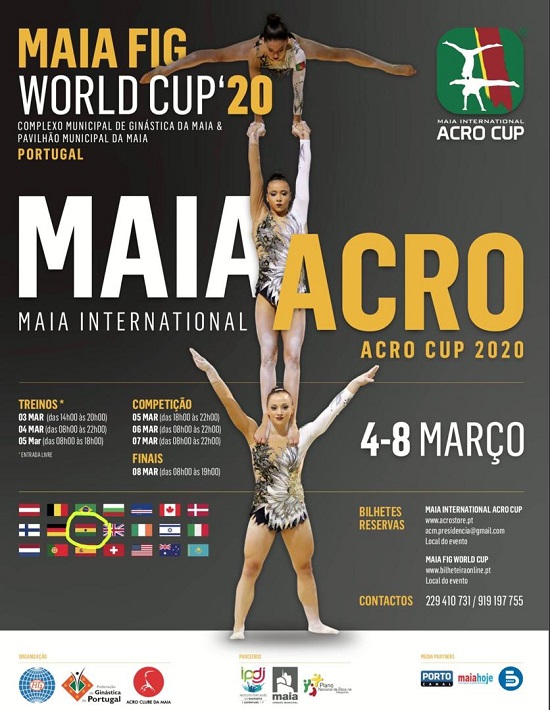 Postcards from Portugal- ARIS Select Gymteam Ghana at the MIAC FIG ACRO Cup 2020. The journey to MIAC FIG ACRO CUP 2020 began months ago! From rigorous trainings, to dance routines, to disciplinary meetings and travel prep meetings, the ARIS Select Gymteam Ghana created memories for this competition!
Training in Ghana
Gym practice was never easy, but we were determined to give it our best shot!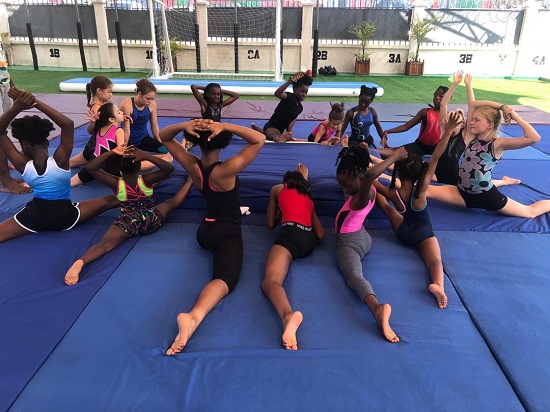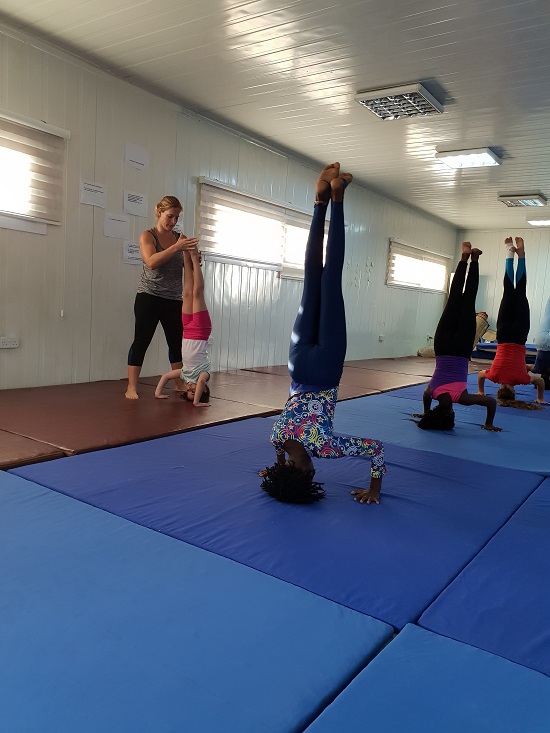 27th February, Departure from Ghana...destination Portugal!!! The best way to travel is with a team!!! The journey was such fun, and we were led by our coach, Caroline von Hombeeck and our head of delegate, Dr. Fatma.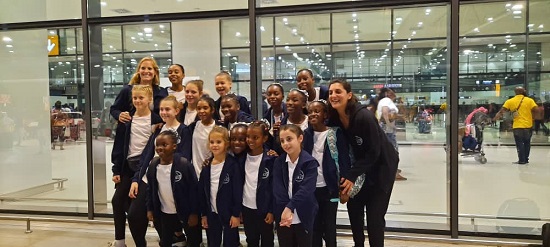 In Accra, Ghana (Kotoka International Airport)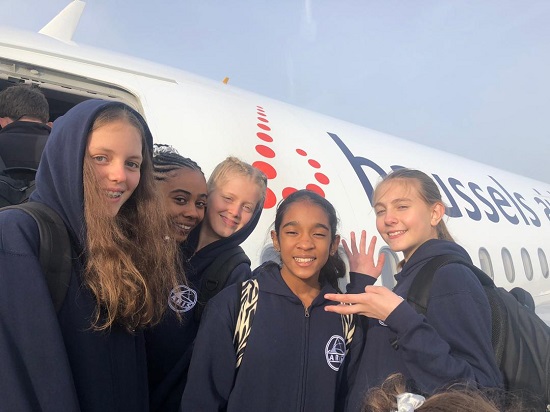 (Peace sign, smiling faces, We are ready for MIAC, Portugal!!)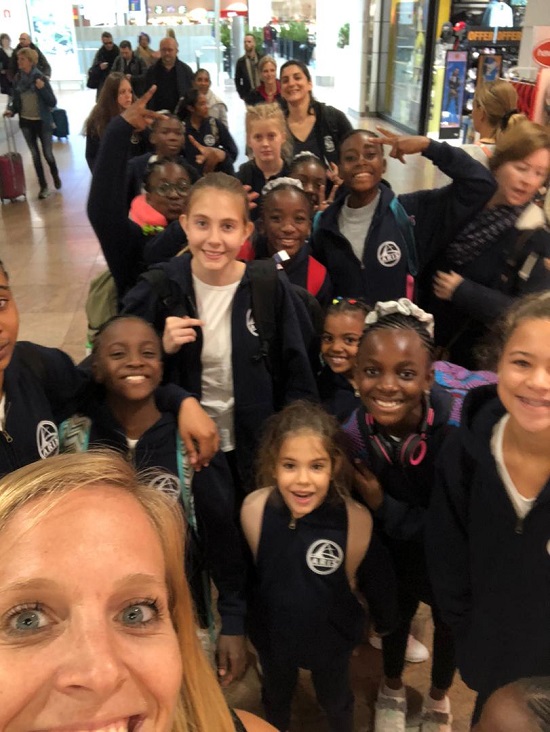 The whole team with head of delegate!!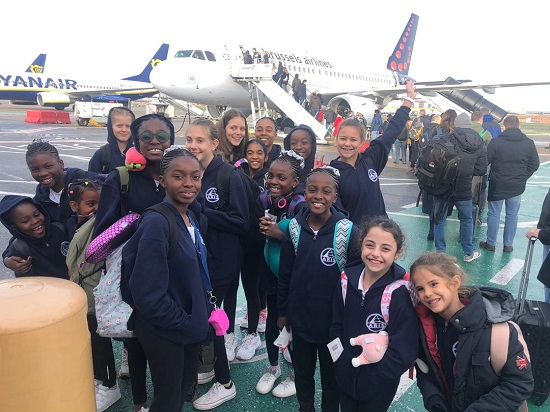 (We are a happy team, ready to compete!)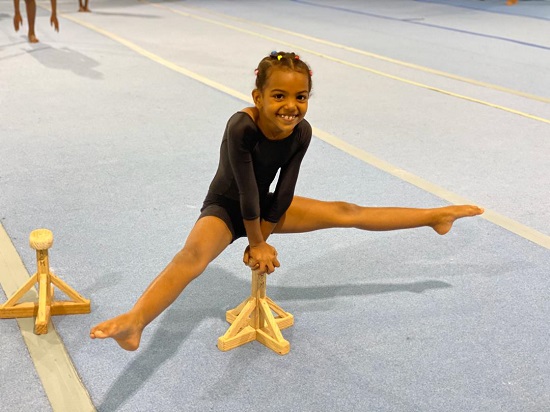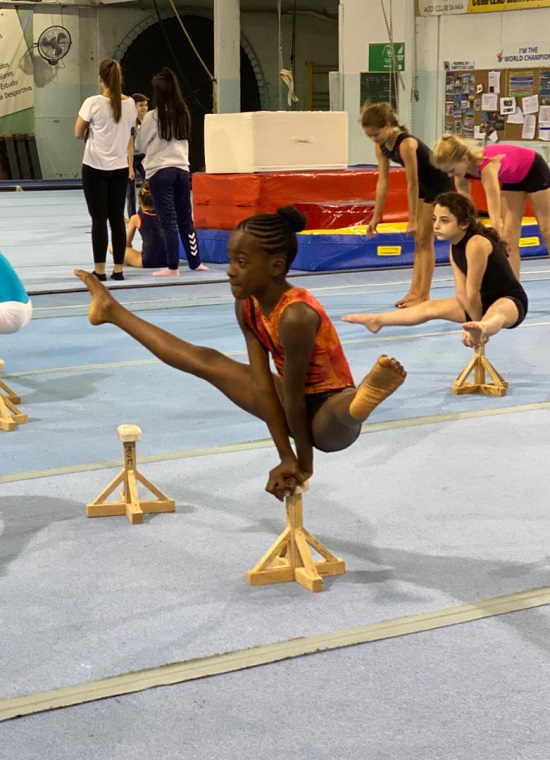 Upon our arrival in Maia, we stayed over at a training camp for 3 or 4 days. Training at the camp was brutal...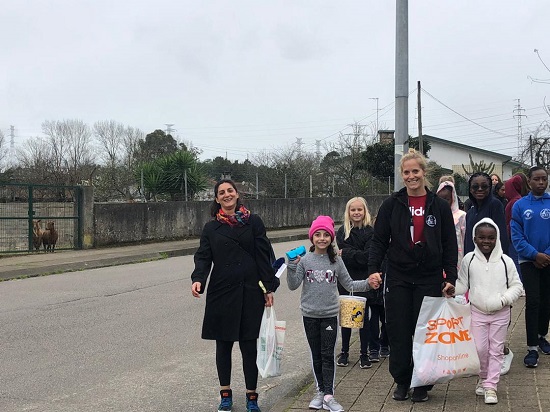 ...but we had fun spending time with each other, shopping and eating!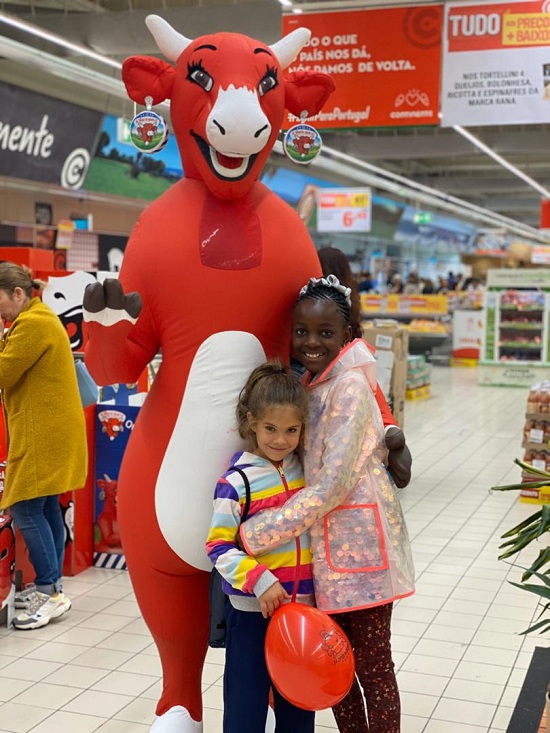 (Smiling with the Laughing Cow!)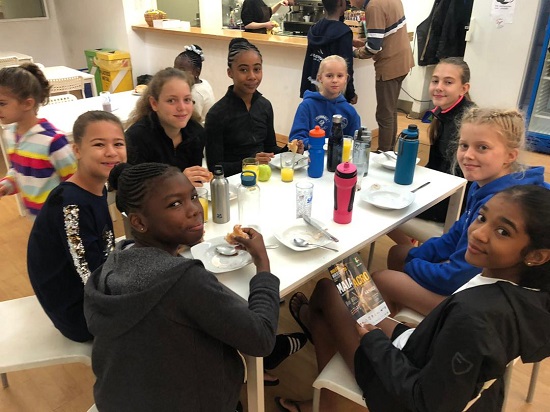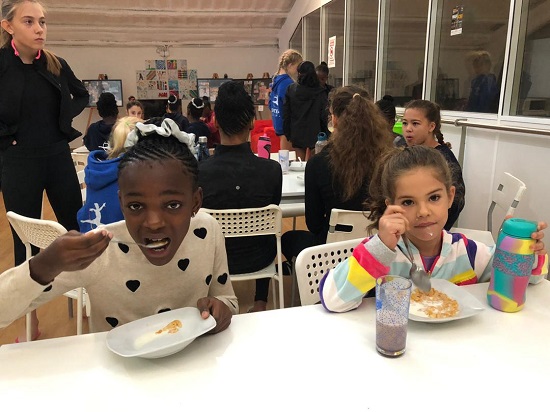 For meals we usually went in batches. We ate delicious breakfasts, lunches and dinners, and we were well supervised by our heads of delegates! Imagine, some of us even had more than a second helping! Absolutely delicious!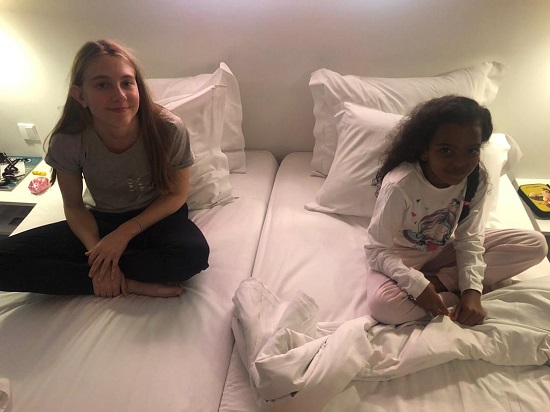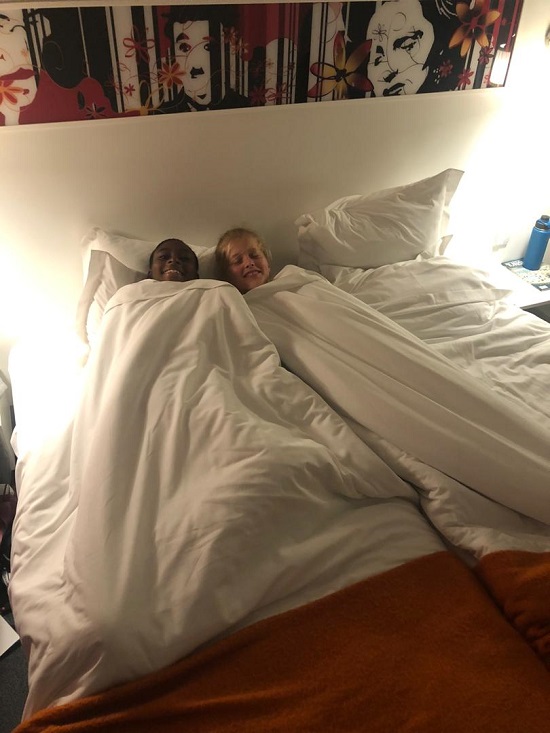 We finally moved to our hotel, after 4 days at camp… Cozy!!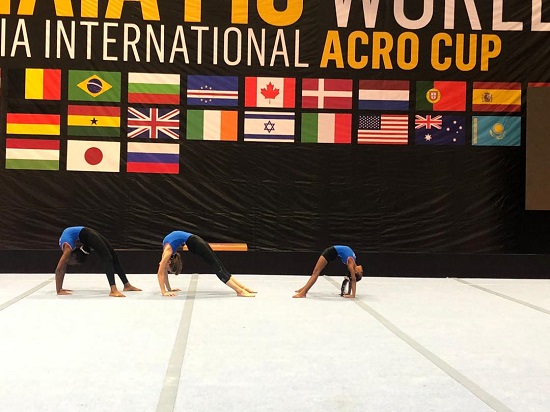 We went to the competition grounds, for more practice and to collect our badge of participation! Training for us is 3hrs straight of rigorous workouts and routines, twice a day!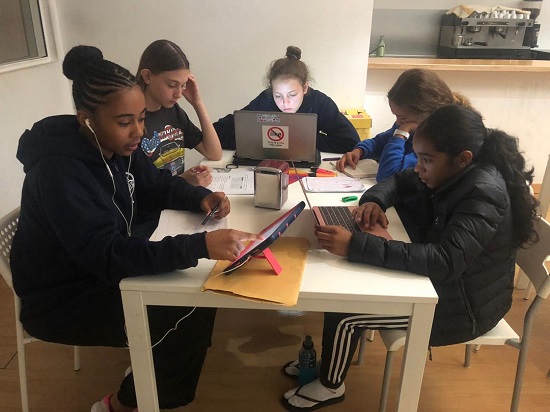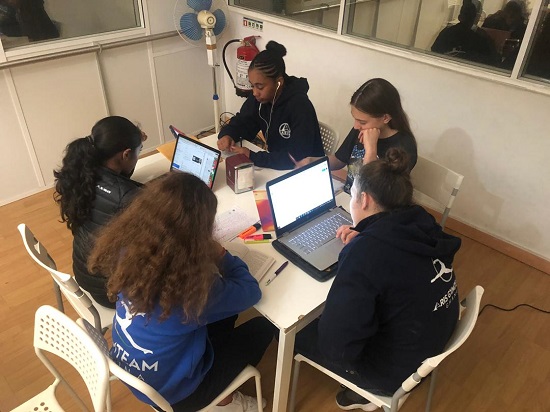 The fact that we were out of school, does not mean we should miss out on school work. Amidst the fun and the practice, we made time to catch up on school work, via virtual online learning! Thank you to all the schools for making sure we did not miss out on any work!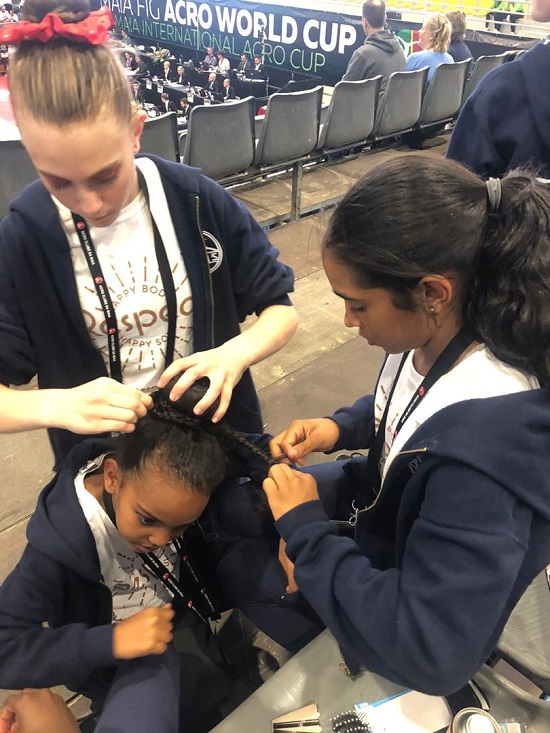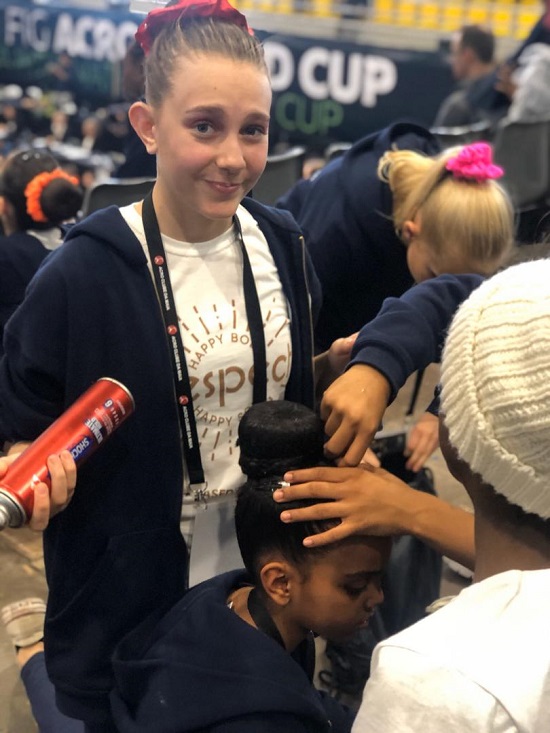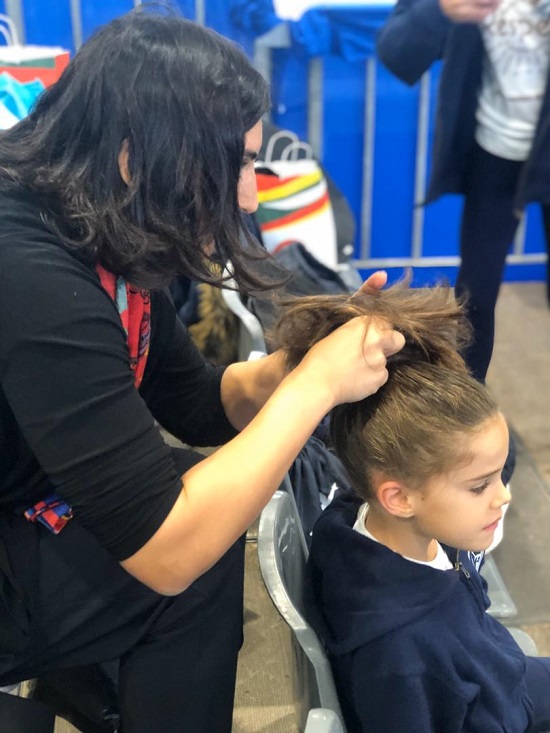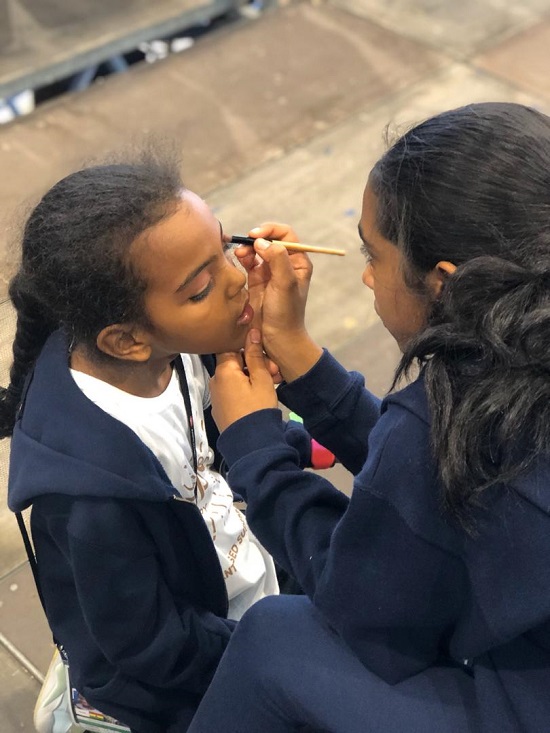 Competition Day!!!! Make up, hair, costumes, flags! We were anxious yet excited and ready!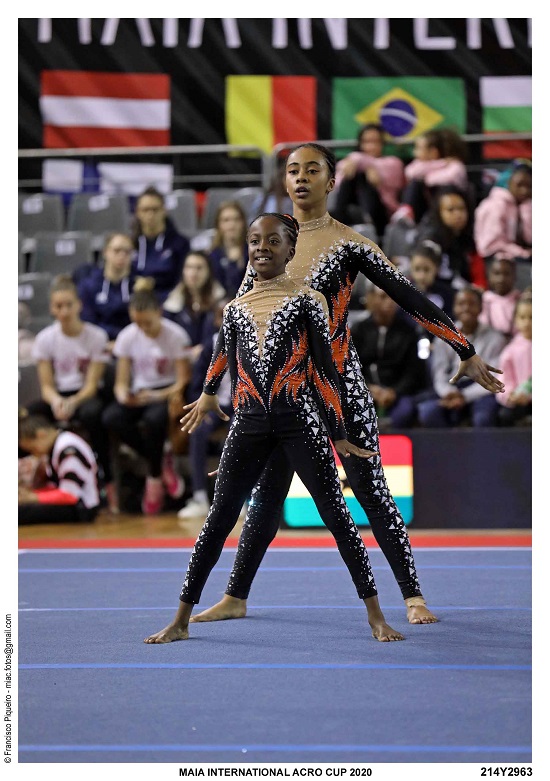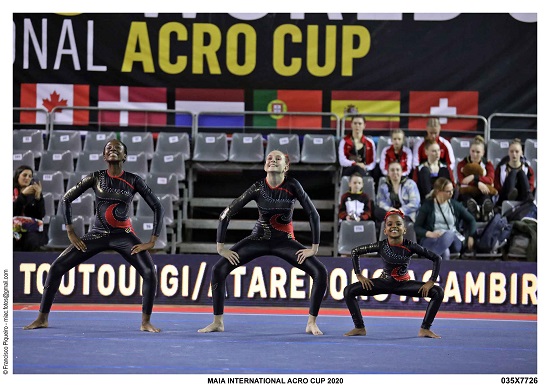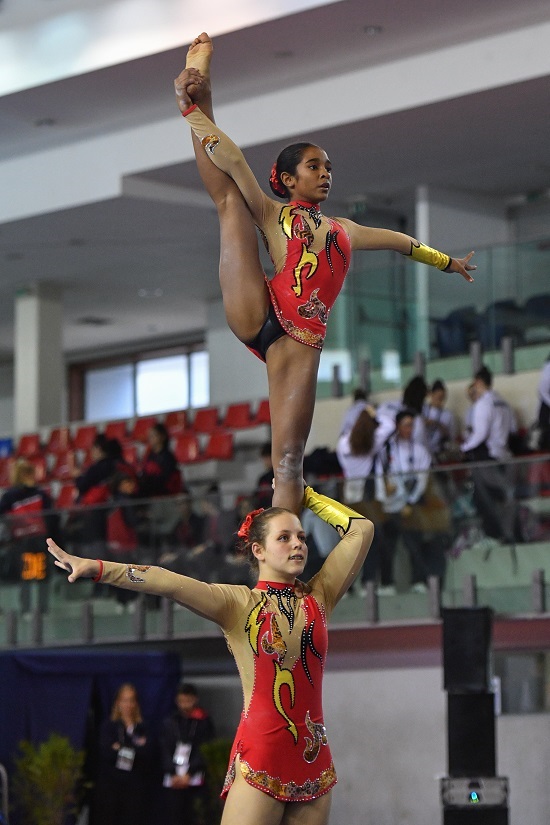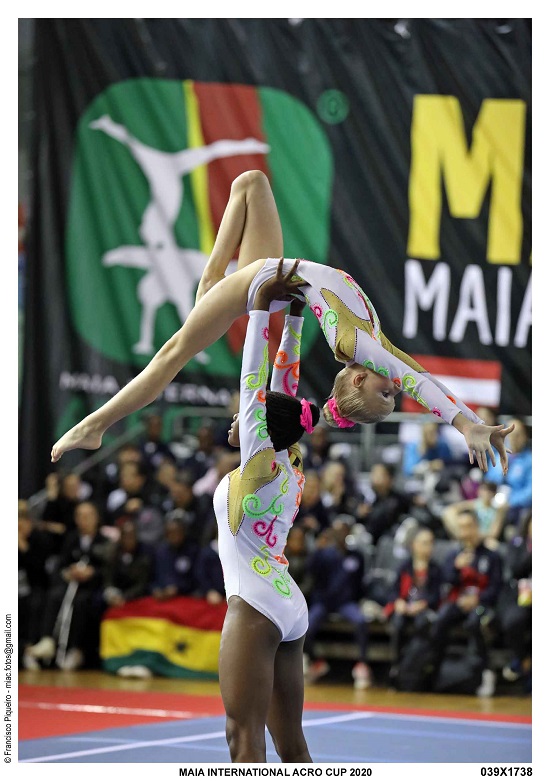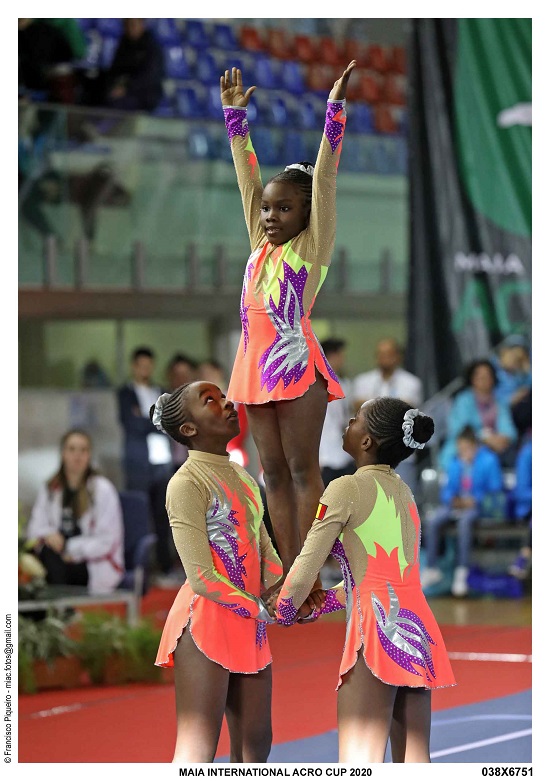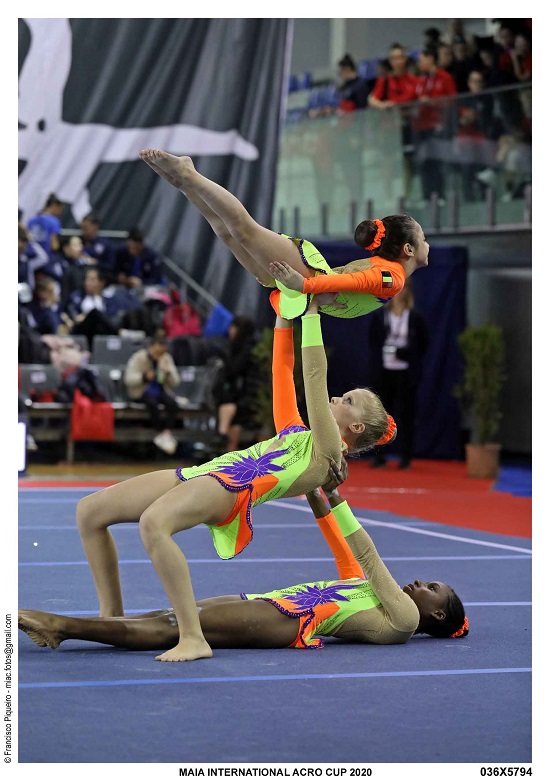 We looked so beautiful in our colourful costumes, make up and hair! We dazzled and we soared! We learned a lot from the competition. Hard work and Discipline always pays! So does teamwork!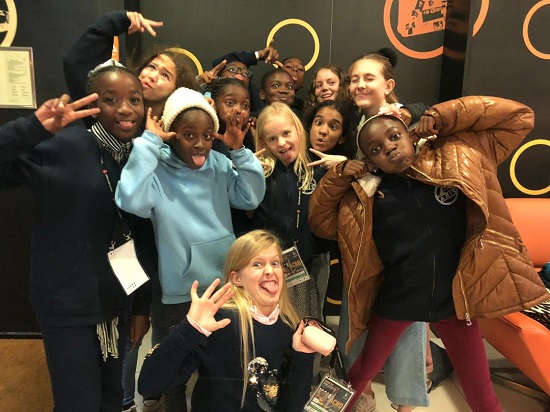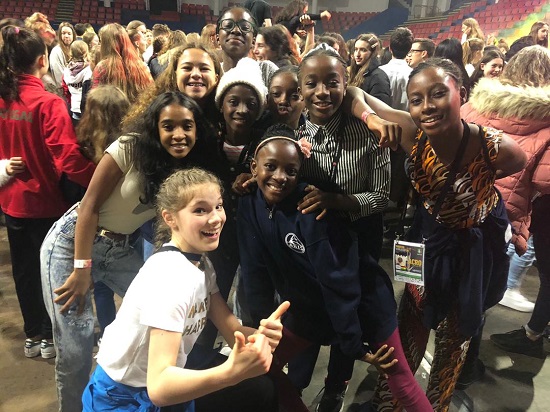 Last night in Portugal was amazing!! We hung out with the competitors from other teams at a party thrown by MIAC, and we had a blast!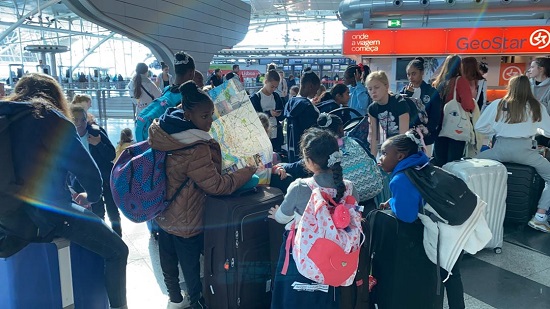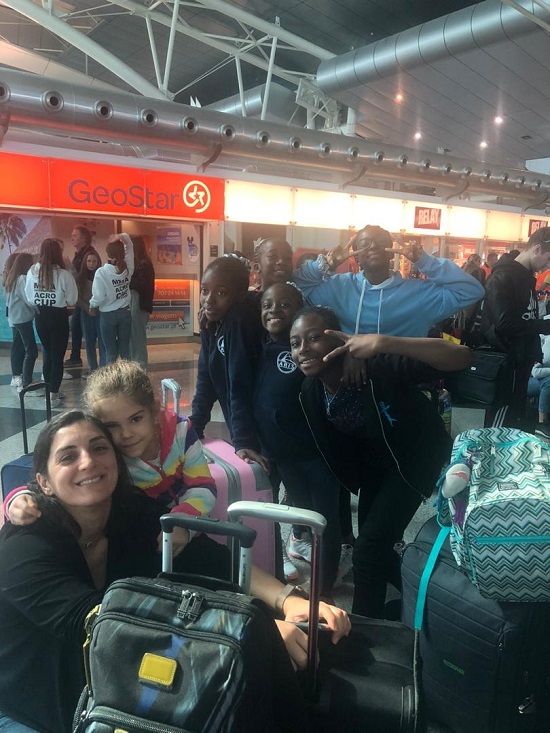 Finally our MIAC FIG ACRO CUP 2020 Journey has come to an end! We loved the experience and we have learnt a whole lot from it! However, we miss our family and we cannot wait to get home!!! All aboard... destination, Accra Ghana!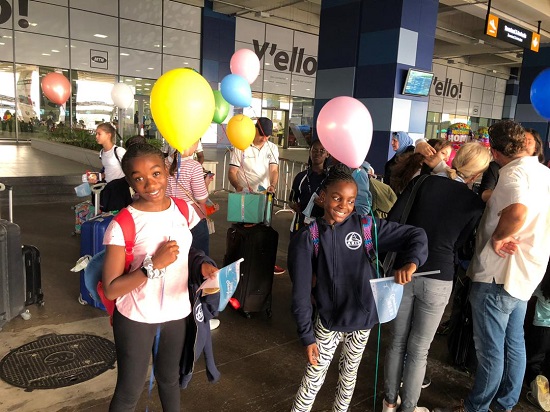 Finally, we are HOME!! We would like to thank our sponsors, Silver Star Auto Ghana and School Uniform Direct, for sponsoring our trip! To our families, we would like to say thank you for your support! And to ARIS, we say a big thank you for giving us the opportunity to compete with the team! We are hyped for the next competition!
HOME AT LAST, 10th March, 2020