Good Monday Morning Affirmations From PYP Year 6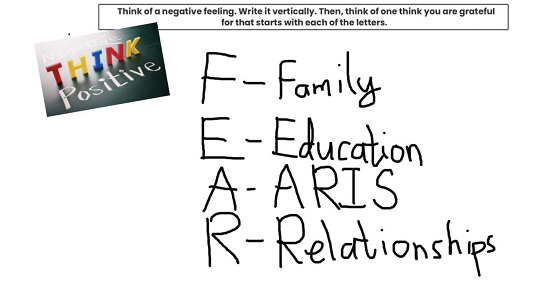 It is a beautiful brand new week, and the eagles have come back better and stronger looking forward to an awesome week.
To start their week, PYP Year 6 Eagles worked on an activity on Seesaw to practice positive thinking and gratitude into the week. They called Affirmation Mondays.
The task was simple. Think of a negative feeling and write it vertically. Next, you think of one positive great thing in your life that you are grateful for and these things have to start with the letters of the negative feeling.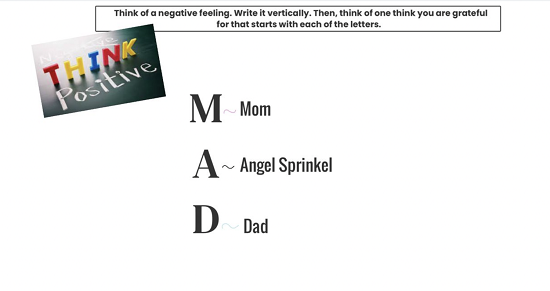 A great way to know what feelings the Eagles have entering the week, and what strategies can be used to ensure that their learning journey is as positive and as enjoyable as possible. We are inspiring, empowering and transforming for a better world!
Have a great week!