DIGITAL CITIZENSHIP: PYP Year 4 Inquiring into Online Communities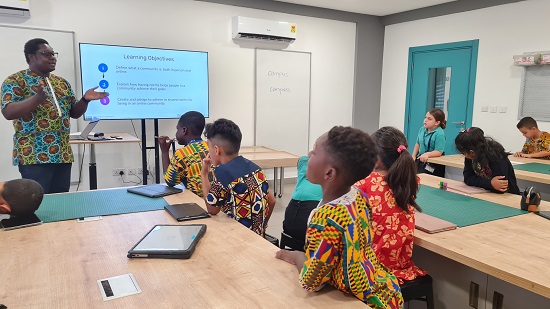 PYP Year 4 Eagles visited the STEM room to make real-life connections with their various communities in comparison to the online community. Most importantly, how they express themselves around people physically and via the internet. The inquiry was designed to cultivate skills to help young people thrive in our interconnected world. Our Eagles are growing up with the power of digital media and technology to explore, connect, create, and learn in new ways.
With this power, they have great opportunities, but they may also face challenges and dilemmas with issues such as online safety, cyberbullying, privacy, hate speech, misinformation, and digital distraction. Hence, the inquiry will help provide them with the protection of their personal information, use of good judgment and their ability to treat others with respect whether posting on social media, sending an email, commenting on an online discussion, or practicing good digital citizenship makes our online world a more welcoming place for everyone.