Early Years Programme (EYP)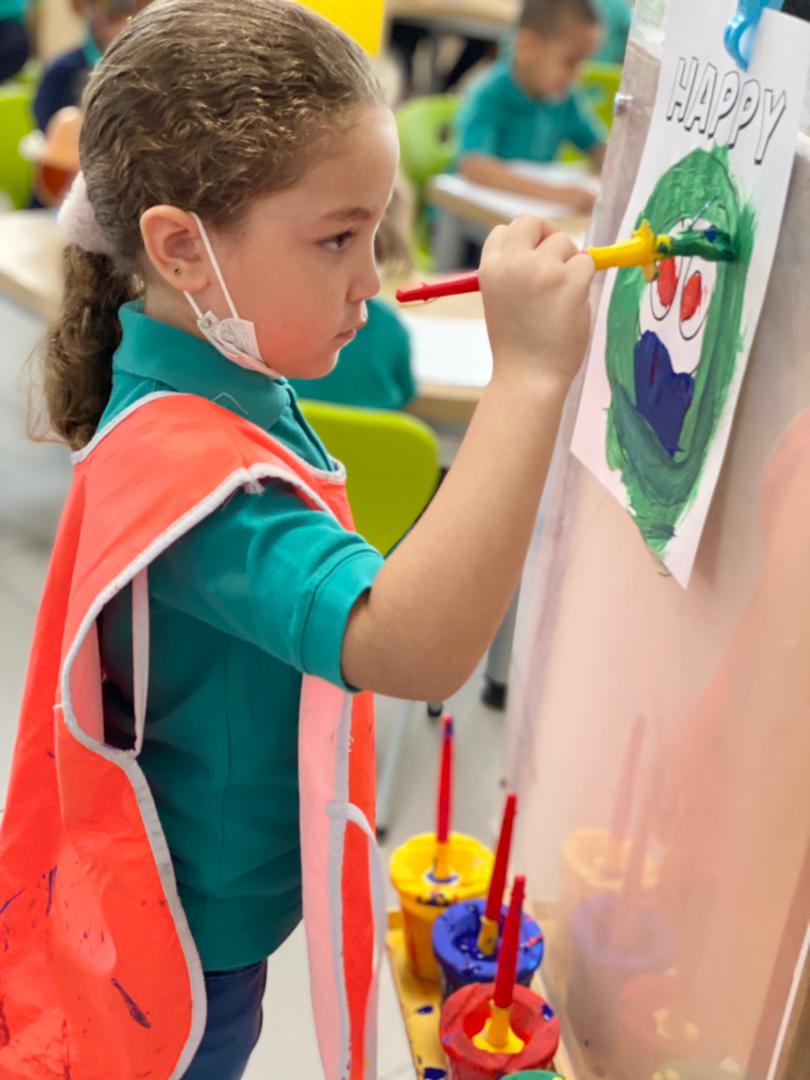 The Playgroup year ranges from the ages 12 to 28 months. Children are born ready, able and eager to learn. They actively reach out to interact with other people, and in the world around them. Development is not an automatic process, however, it depends on each unique child having opportunities to interact in positive relationships and enabling environments. Hence, the Playgroup children are nurtured as part of the Early Years Programme framework which focuses on the following areas of learning around which activities have been based:
The Prime Areas:
Personal, Social and Emotional Development

This area underpins all the children's learning and needs to be secure for maximum learning to take place in the remaining seven areas. Children are encouraged to co-operate with others working in groups whilst also building their own independence and self-confidence. Children are taught how to play and work harmoniously together.

Communication and language

Activities are planned where children can communicate in a variety of situations and languages (English, Arabic, and French), they are taught rules for good speaking and listening e.g. using role-play and puppets, in addition to developing their vocabulary.

Physical development

Children have access to our 'indoor and outdoor' classrooms where we have a range of apparatus and wheeled vehicles. They also take part in games, gymnastics, and dance-based activities.
The Specific Areas:
Literacy

Reading and writing are taught by providing opportunities for children to use and explore words in a variety of contexts. At this stage, teachers take children through the basic rudiments of reading and writing. Phonics lessons are also given on a daily basis. ARIS uses the Jolly Phonics Programme.

Mathematics

Using games, practical activities, songs and discussion children are taught about number, measurement, shape and space. Children are provided with opportunities to sort and match objects and to record their findings at a level appropriate to them.

Understanding the world

Activities are planned to explore and find out about the environment we live in and people and places that bear significance on the children's lives. Children are given opportunities to plan, predict, experiment and question a variety of topics in a variety of situations. Our classrooms have an interactive whiteboard to support the development of children's ICT skills.

Expressive Art and Design

The children are involved in a variety of creative activities, such as art, cooking, design and technology, music and movement all planned to assist in developing the children's ability to explore and share their thoughts, ideas and feelings.